NAPCO Alabama
Manufacturing Imagination in Custom Packaging
For over 70 years, Vulcan Information Packaging (binders.com) has been the leading manufacturer of looseleaf binders and custom information packaging products. As our industry continues the shift to a world of digital media with less paper and binder use, we are excited about the opportunities that lie ahead. This shift drives us to continually adjust and take steps to build our presence in the packaging industry.
We are pleased to launch this brand-new website. Here, you can discover our capabilities and wide range of packaging products we offer. From simple boxes to full custom designed packaging of all kinds including marketing kits, product packaging, promotional packaging and more.
Even though our focus is shifting, we are not changing. Vulcan is the same company you have always trusted to deliver excellent service and innovative products of the highest quality possible. Our team is dedicated to a common mission and we share the same set of core values designed with a single goal in mind – satisfied customers!
We invite you to explore our sample products and be inspired by the variety of styles and designs. If you see something that interests you, contact us and a sales representative will personally assist you every step of manufacturing your perfect information packaging product.
Vulcan is now known as NAPCO Alabama part of NAPCO. An award-winning custom manufacturer of rigid paperboard products and packaging located in Sparta, North Carolina. Offering one-stop solutions with rapid product turnaround and prompt delivery. Together, NAPCO North Carolina and NAPCO Alabama offer the widest range and manufacturing capabilities in the U.S.
NEW PERSONAL PROTECTION EQUIPMENT (PPE) AND OTHER PRODUCTS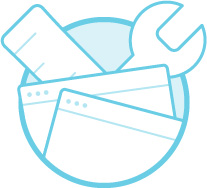 A great way to spark your next brilliant custom packaging idea is to take a look at what other designers are doing. Here, you can see all the different styles of packaging that are available. Including custom boxes, marketing kits, sales and sample kits, swatch packaging and more.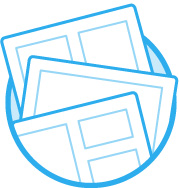 Not sure what raw materials to go with? It all comes down to three things. Your product, your audience and your budget. Browse through packaging examples made of rigid board, plastic, corrugated, paperboard and others. Then contact us, We will be happy to help you find the right material.
"Just want to let you know what a great job you do on the tabs. They are always perfect, your customer service is the best & your turnaround time is awesome."
Debbie Jenkins

"Received the 5 in today. They look awesome, love the way they look, feel. Overall top notch presentation box you guys have produced. Very happy with them. Great job! Thanks Barb."
Bridget Krieg

"Hey Ashley, I would like to say that the staff at Vulcan is helpful, professional, delivers great products and has awesome customer service. The turnaround time on items I've ordered are outstanding and I look forward to working with the staff again."
Chanelle Walker

"Debra and Dominic, Thank you so much for all your hard work! They turned out absolutely perfect. Have a great day!"
Melanie Christensen

"I thought you should know about my great experience working with Donna Hall, her great personality (that came through in e-mail as well as on the phone) and her willingness to "accomplish the mission" (in other words "get the job done")!"
Jeff Miller

"I just wanted to give a big THANK YOU to you and the staff at Vulcan! You all exceeded our expectations and you shipped early! I can't tell you how excited we are for this binder. They are simply gorgeous. You and your team went above and beyond for us and we are so thankful. We will definitely be ordering more of these binders in the future."
Cari McCoy

"Mike, Thank you so much! We received the folders and love them! We will be ordering another bulk order with you soon! Talk to you soon! Thanks!"
Raeven Lehmann

Finding the perfect custom packaging product has never been easier, let us help.
We are on a mission to bring you excellent service and great packaging products.